Health Benefits of a Smartwatch
A smartwatch can do many things that a smartphone cannot. Benefits include tracking your heart rate, sleep, activity, and overall health. You can also play music and make free phone calls and even make payments in shops.
What are the benefits of a smartwatch?
Having used smartwatches and fitness trackers for many years, I decided to do some research to add my own perspective on the practical benefits of using these devices. So what are the benefits of a smartwatch? Smartwatches allow easy access to certain smartphone apps and can also provide sensor data such as heart rate monitoring and sleep tracking that smartphones can't provide.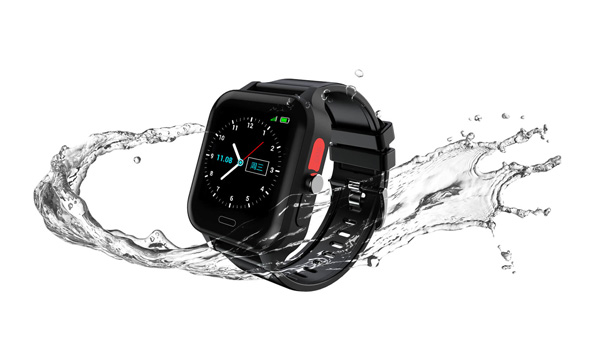 Health-related features and benefits
Smartwatches often integrate all the features we used to have on fitness trackers. Health-related benefits include tracking your heart rate, quality, and duration of sleep, activity, and overall health.
Sleep duration and sleep quality - sleep can be measured using the accelerometer, gyroscope, and heart rate monitor on your smartwatch. Different manufacturers use different algorithms to track sleep duration and quality with varying degrees of success. From experience, the better ones are able to tell very clearly when I go to sleep and wake up.
Heart rate measurement - Today's smartwatches often come with a heart rate monitor that measures your heart rate from your wrist. Measuring your heart rate has many benefits. It allows you to track your heart rate during your workout, keeping you in the zone of improving your fitness level. Another benefit is that heart rate measurement connected to artificial intelligence may be able to accurately detect specific types of abnormal heart rhythms.
Your resting heart rate measurement can also indicate your general level of fitness, and some devices can even indicate your healthy age based on your measurement.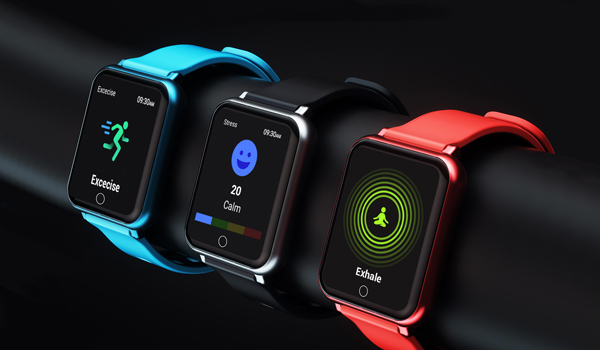 ECG or electrocardiogram is a feature that is starting to be available on some smartwatches such as the 2025E Smart ECG Watch. It gives you a more accurate measurement of your heart rate and provides more data to detect possible heart-related problems.
Blood pressure measurement is a new feature on the smartwatch. It was first introduced on the Omron HeartGuide smartwatch in January 2019. Omron's oscillometric blood pressure measurement smartwatch has also been approved by the FDA.
The accelerometer and gyroscope on the smartwatch allow for fall detection. certain devices such as the Apple Watch can detect falls and even make emergency calls and notify your emergency contacts if you don't respond.
Emergency SOS is an additional feature available on at least one smartwatch, allowing you to seek help through your smartwatch.
A pedometer, almost standard on smartwatches and fitness trackers, measures your steps and notifies you when you've reached your daily step goal.
Calories, Calories burned estimates are common on smartwatches and are calculated based on your activity (e.g. steps) and recorded activity (e.g. running) and measurements were taken during those activities.
With the sports function, many smartwatches allow you to initiate activity tracking for walking, running, cycling, swimming, strength training, etc. Garmin is known for its multi-sport smartwatches which provide highly accurate measurements of sports activities.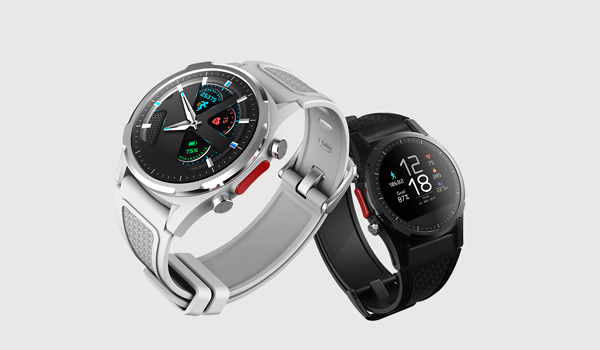 Sensors used in the health monitoring function
GPS positioning isn't quite standard yet, but it's certainly becoming so. A few years ago smartphones were not all equipped with GPS, but now they are, and so are smartwatches. Many devices also support the Glonas and Galileo positioning systems. GPS is essential for tracking your outdoor activities such as running, hiking, and cycling, giving you accurate speed readings and showing your activity on a map.
Accelerometer, which is designed to track movement and is used to implement for example a pedometer. It also plays a role in detecting movement associated with sleep tracking, for example.
A gyroscope is used to track rotation and plays a role in detecting the type of exercise you are doing and helps to track your swimming, etc.
Wrist-based heart rate monitor is obviously used to track your heart rate.
Barometric altimeter, compass, and thermometer. The barometric altimeter combined with the compass and thermometer is used to track your altitude, so is a good feature for runners and hikers.
For more information about the features of a smartwatch, welcome to contact us at 86-755-33180892 or write to us at info@jointcorp.com. We will be happy to help you out!