The Guide To Smartwatch Cleaning And Maintenance
Digital watches with calculators and unit converters have been around for a long time. However, it was not until the 2010s that technology companies started releasing watches with smartphone functionality. These watches are capable of performing many functions including health tracking, timers, stopwatches, music, GPS, and more.
Are you a tech enthusiast who is interested in a smartwatch but doesn't know how to maintain it? Or perhaps you already own one and want to know how to take care of your smartwatch and make the most of it?
A smartwatch is very different from a regular watch. So how do you take care of a smartwatch? How do you preserve the battery? Does your watch get wet? Read on for the answers!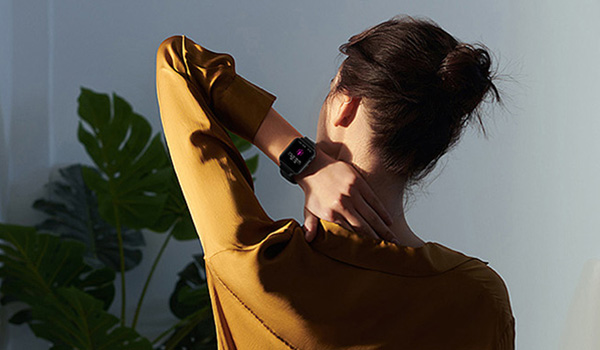 How do you clean your smartwatch?
To understand and appreciate how to take care of your smartwatch, you must know how to clean it. The process is actually quite simple and you'll soon get the hang of it.
What cleaning equipment should you use?
You must know the right equipment to clean your smartwatch effectively. For example, if you have an Apple Watch, you must know what the band is made of. Once you know this, you can choose the right cleaning device. However, depending on the type of Smartwatch you own and the material of the band, you will need different supplies to clean your watch.
Some of the watch cleaning equipment you may need include
Mild liquid soap
Water
Distilled white vinegar
Diluted microfibre cloth
Isopropyl alcohol
Clean cotton socks
Cotton swabs
Toothbrush
Direct sales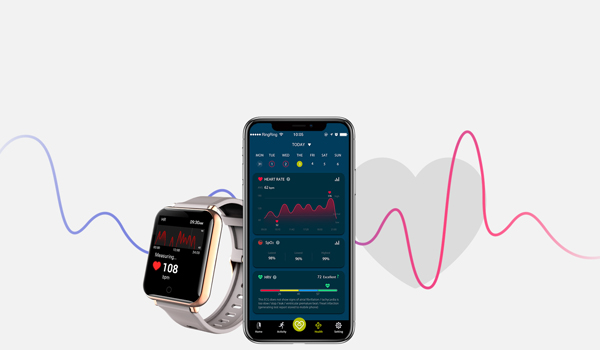 How do you clean the dial/screen?
The best thing to do before any cleaning is to turn off your smartwatch and clean the screen with a damp microfibre cloth. It is important to note, however, that you can clean the screen without turning it off if you do not get the cloth wet. Think of it this way: when any moisture is involved, it's best to turn off the watch.
Why microfibre? There are small particles that are difficult to clean and the use of paper towels may scratch the display. Microfibre cloths specially designed for cleaning touch screens. They can be bought at various shops for a cheap price. In fact, some units come with cleaning cloths. Do not use chemicals (including Windex and window cleaners) to clean electronics.
How do you clean your watchband/strap?
You probably don't wear the same shirt every day without throwing it in the washing machine from time to time. The same applies to our other wearable devices. Just like a dirty shirt, a smartwatch strap can become dirty or give off an unpleasant smell if it is not cleaned properly.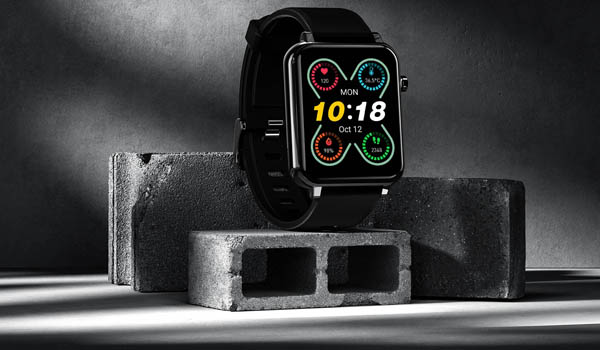 When you clean your watch, you preserve its original shine and rinse away any form of corrosive deposits that may damage it over time. The frequency with which you clean your smartwatch strap depends on how often you wear it. For example, if you engage in any daily activities that cause sweating, you may need to clean your watch once every fortnight.
You can prevent any damage by removing the strap and rinsing the case with soapy water. Use a gentle brush to remove any dirt or dust from small corners. For this purpose, you can also use a toothbrush.
How do you maintain your smartwatch?
Maintaining your smartwatch is a simple daily task. It must be properly maintained so that your smartwatch reaches its expected lifespan.
Charging your smartwatch
Most electronic devices, including smartwatches, use lithium-ion batteries - strong rechargeable batteries. Care should be taken when charging your smartwatch. A good smartwatch will have around 300 to 500 charge cycles before its charge starts to deteriorate.
Therefore, it is important to avoid overcharging your smartwatch. In addition to this, it is best to ensure that it is not disturbed by the charging. Some are charged wirelessly, others via a USB cable. The latter are designed so that their magnetic tips are attracted to and stuck to the charging port on the watch.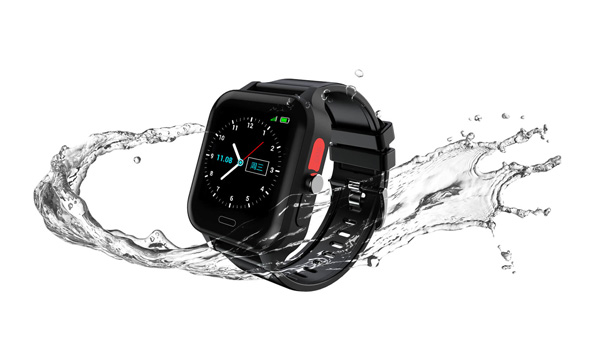 Things to consider when using a smartwatch
There are many benefits to owning a smartwatch. However, in some cases, carelessness and ignorance on the part of the user triggers the beginning of smartwatch degradation. To avoid this, there are some simple but important precautions you can take to ensure your smartwatch is safe. Let's get into them.
1. Avoid swimming with your smartwatch
Sometimes, if you're a surfer or swimmer, you may want to go into the water without taking your smartwatch off. We've confirmed that spending too long underwater with your watch on can damage it. As for salt water, it's best to avoid it altogether. Take off your smartwatch whenever you want to swim in deep water.
2. Take off your smartwatch before going to bed
If you don't take your smartwatch off when you go to bed, you could be putting it at risk. As you toss and turn, you could inadvertently damage the watch band or even break or crack the watch screen. That's why if you want to keep your smartwatch in tip-top shape, take it off when you go to bed.
However, we do understand that some people use their smartwatches for sleep tracking. In this case, be aware of how you move during sleep and cover any hard furniture corners or exposed metal headboards.
3. Don't tamper with your rechargeable smartwatch
Very often we are always tempted to tamper with our devices while we are charging them. This is also true of smartwatches. Using your watch while charging will definitely shorten the battery life.
4. Protect the sensors at all costs
The sensor of your smartwatch is its most important component, as it is responsible for measuring your health indicators and other important data. If the sensor is tampered with, the smartwatch's functionality can be significantly impaired.
Are you interested in learning more about smartwatch cleaning and maintenance manual and how they can benefit you? Contact us today to secure an expert consultation!