What Are the Benefits of a Smartwatch?
Smart Watches can do a lot of things that smartphones can't. Benefits include tracking your heart rate, sleep, activity, and overall health. You can also play music and do free activities, and even pay in stores.
What are the benefits of a smartwatch?
I've been using smartwatches and fitness trackers for years, and I decided to do some research to add my own perspective on the actual benefits of using these devices. So what are the benefits of a smartwatch? Smartwatches provide easy access to certain smartphone apps and also provide sensor data such as heart rate monitoring and sleep tracking that is not available on a smartphone.
What is a smartwatch?
A smartwatch is a wearable computer in the form of a watch that offers more features than just timekeeping. They often include integration with your smartphone, a display of your incoming calls and messages, and some apps with additional features such as weather information and route maps.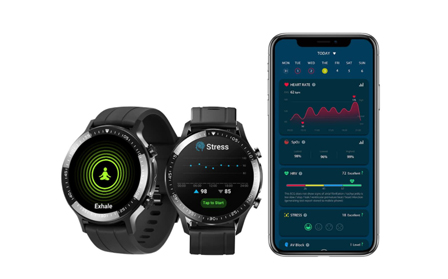 Smart Health Watch
Smartwatches provide an extension to your smartphone, showing you some of the content you can see on your phone, but without having to reach for it. Another thing that smartwatches offer is different sensors for fitness and health tracking. Pedometry, heart rate monitoring, and GPS are some of the features that may come with a smartwatch.
Your blood oxygen level is a key indicator of your overall wellness. It can help you understand how well your body is absorbing oxygen, and the amount of oxygen delivered to your body. Measure your blood oxygen level with a revolutionary new sensor and app. With J-Style Smart Health Watch, a healthier, more active, more connected life is within reach.
ECG/ Blood Oxygen / Heart Health Monitor /10+Days Battery Life
Heart Rate, Body Temperature, HRV, Stress, Sleep Monitor, Multiple Sports Modes, and Activity Tracking.
Smartwatches vs. smartphones
Smartphones can do a lot of the things you can do on a smartwatch, but depending on the situation, a smartwatch is better suited for some things. When driving a car or bike, it's much easier to check notifications on your smartwatch than trying to get your phone out of your pocket. It's nice to see the name of the caller before answering a call through a Bluetooth headset. Smartphones come with built-in GPS, but it may be easier to go out running without your phone and use a smartwatch with built-in GPS to track the length and speed of your run.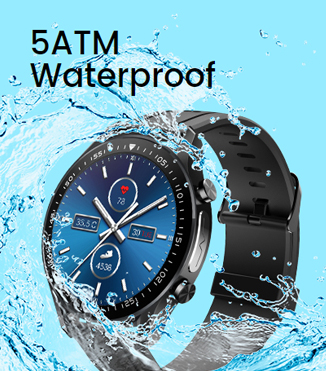 Waterproof Smart Watch
The smartwatch also adds features that smartphones don't have, such as heart rate monitoring. I really like the ability to measure my heart rate while exercising and not even having to wear a chest strap as I did a few years ago. The hearing measurements on the wrist are very accurate. It's also nice that it tracks my activity during the day, and I can challenge myself to walk more and use the stairs instead of the elevator. The exercise and heart rate tracking also automatically captures information about sleep duration and quality, which can be beneficial, allowing you to make sure you get enough sleep and go to bed on time.
Waterproof smartwatches
Smartwatches are very versatile devices that are usually waterproof. I like to keep my smartwatch on when I'm swimming or doing water sports or even when I'm entering a sauna. Some smartphones are now waterproof as well, but it's really awkward to carry a smartphone while swimming. In addition to telling time I like to measure my swim time, some devices also measure distance and heart rate while swimming.
Smartwatches for diving are also becoming a thing, and several manufacturers like J-Style are offering devices for this purpose.
J-Style is a preeminent global provider of smart wearables, healthcare, and life science solutions, hardware and software solutions. For more information about Smart Health Watch, welcome to contact us today or request a quote.