How to Choose the Right Smart Band for You?
People who like to exercise benefit greatly from a smart band. This smart band keeps a close eye on what you do. For example, the device will count your steps and measure your heart rate. In this guide, you will learn what a smart band is and how to choose the right one for you.
What is a smart band?
A smart band is a watch that you wear during exercise or everyday activities. Smart bracelets measure the results of various physical exertions such as steps, heart rate, calories burned and distance traveled. The main function of a smart band is to track and analyze your movements during an activity or workout, such as a walk in the woods, a bike ride to the supermarket, a few laps in the pool, or a workout at the gym. The exact measurement function varies from smart band to smart band. Many (online) shops use different names for the smart bands instead, such as fitness (arm) bands, fitness trackers, activity trackers, sports wearables, or sports watches. So it's not quite the same as a smartwatch.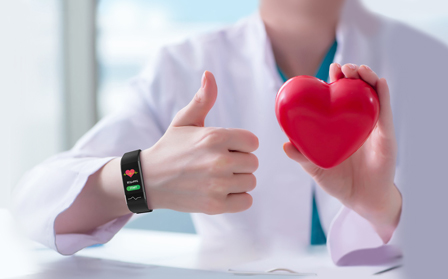 How to choose the right smart band for you?
The following is a list of criteria to consider before buying an accessory.
Functionality: some of the more common features are calories burned, sleep stats, pace, time, distance, pulse, and more. On more expensive models you can even reply to messages, and control music playlists, there is a GPS function, an automatic switch-off system, an alarm clock, a stopwatch, etc.
Apps: it will allow you to track the results of your activities and make settings. The more features it has, the more accurate it will be. Some of them include sports coaching, challenges and advice on how to improve your lifestyle.
Sensors: They allow the calculation of a set of signals such as the number of steps, heartbeat, route, oxygen level in the blood, or the intensity of the sun. Please note, however, that the more sensors there are, the greater the impact on battery life. GPS is one of the most power-hungry devices.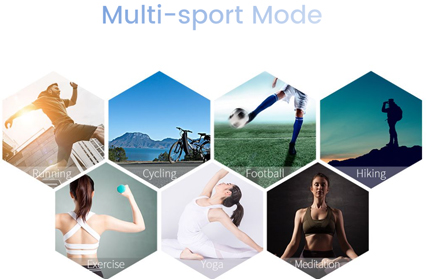 Uses: Some are more suitable for health purposes, others for sports. In this case, ensure that it corresponds to the exercise being practiced. For example, swimming must be 100% waterproof. For cycling and running, the GPS function is also interesting. A smart band, therefore, has a very different purpose from a simple smartwatch.
Design: This is always biased. But since the point of a smart band is to be worn all the time, it's worth getting one that you like and is comfortable to wear at the same time. Interchangeable bands offer certain advantages in this respect. If the screen is built-in, it must have good visibility. Ideally, it should have a colored, anti-glare OLED screen and be large in size.
Autonomy: It is necessary to determine how it is powered by a battery unit or battery. Batteries can last for several months, while a suitable battery can last for about a week, depending on usage and function activation. Compared to smartwatches, smart bands offer better autonomy. Some high-end models may take up to 3 weeks.
For more information about the advantages of a smart band, welcome to contact us at 86-755-33180892 or write to us at info@jointcorp.com. We will be happy to help you out!