Why Smartwatches Are Important?
In this age of digital advances and ever-changing smartphones, watches have become somewhat ...... redundant. Why do you need something to tell you when your phone is fully available? However, as mobile phones have evolved and competition has increased, so too have watches, to the extent that they are now smart watches to match the intelligence of smartphones.
To answer the question "should I buy a smartwatch?" let's look at what the use of smartwatches means for today's generation. What are the main features and benefits of a smartwatch that you should try out?
The benefits of different types of smartwatches
Did you know that brands are now making different devices for different types of people?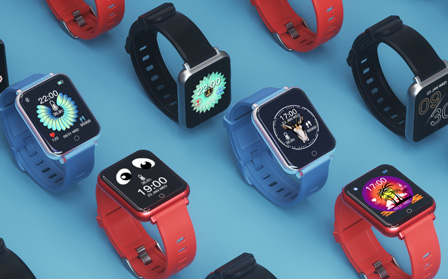 2025B Smart Spo2 Watch
For example, you wouldn't buy your 7-year-old the kind of watch a professional athlete would buy because they have different requirements. Now, the good news is that big brands have created a myriad of different smartwatch types for you to choose from, based on your individual needs.
1. Wrist health
Just as big brands are making smartwatches that can track your exercise heart rate, they are also designing special watches for people dealing with a variety of health issues.
Today, smartwatches can monitor your heart rate, blood pressure, blood sugar, and body temperature. Smartwatches can also be worn in bed to monitor sleep patterns.
Some smartwatches can even be used to help people suffering from dementia or Alzheimer's disease. Such devices alert caregivers if the person leaves a predetermined area and help caregivers keep track of them. Considering how many people with neurological problems get lost every year, this is a huge innovation.
Some specially designed smartwatches can even guide the wearer back to a pre-defined home address in case they get lost or get lost while out and about.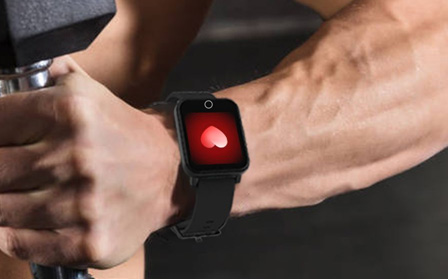 2. Paying bills - contactless payment systems.
So far, all the big companies have enabled the use of your smart device as a payment method. Google, Samsung, Apple, Fitbit and Garmin all have 'payment' apps that allow you to swipe your card on a reader (just like a credit card) and settle your bill.
Although still relatively innovative and fairly new, this technology is increasingly being embraced by large (and small) shops around the world.
3. Fun for kids and peace of mind for parents
Some smartwatches are designed for children and offer benefits such as pre-loaded games and other entertainment apps, easy to wear and allow parents to track them via GPS, thus protecting their children when they are out of sight.
4. Smartwatches as a source of entertainment
Alternatively, you can look for a smartwatch that focuses on entertainment. Some have more memory capacity and can therefore play more games. Others will come with better speakers or more storage space, allowing you to listen to music wherever you go.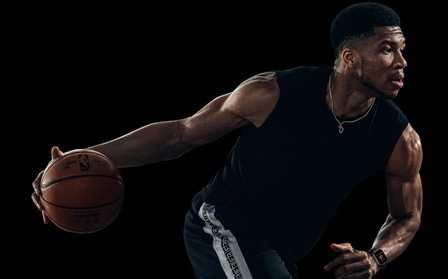 5. Aids for the visually impaired
Smartwatches have also made advances in helping the blind. For example, the Dot smartwatch not only allows visually impaired wearers to tell the time, but also notifies them of messages, Facebook notifications and other useful information via Braille.
6. Beautiful gadgets for athletes
Once again, sports is a huge business area for smartwatch manufacturers. Depending on the sport you play (golf, jogging, CrossFit, cycling, fitness, swimming or backpacking), you can buy the right smartwatch for you.
The watch should monitor your heart rate, count your steps, the calories you burn, your speed, your body temperature and even the oxygen levels in your blood. Of course, there are many smartwatches available that are waterproof and support swimming and other water activities.
Is a smartwatch better than a smartphone?
As a smartwatch can perform many of the tasks usually attributed to a smartphone, many people wonder if it is more worthwhile to buy a watch outright.
As with anything, the choice of a smartwatch over a smartphone is controversial, and there are those who are against it.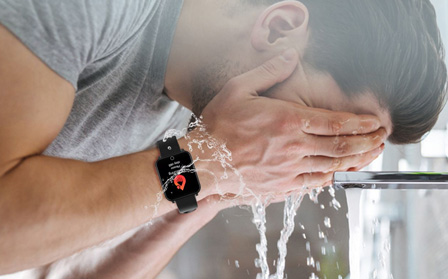 How smartwatches are better than smartphones:
They are easier to carry around. With a phone, you need something to carry around with you (even if it's just a pocket), and be careful not to lose it too often. But with a watch, it's securely tied to your wrist and you can move on in the world without worry. Statistics show that wearable devices have been steadily gaining in popularity in recent years.
Your smartwatch is also much easier to use. No need to reach into your bag or pocket, unlock your phone, etc. You have instant access to all the apps and data strapped to your arm.
Smartwatches can be used as fitness trackers and are much more accurate than your phone.
If you're the active type, a smartwatch can help you stay connected without wasting valuable time. For example, when you hear a notification in your headphones while you're running, you need to stop running and take out your phone to check what's on your notification. With a smartwatch, you can quickly glance down at your wrist without having to stop what you're doing.
As a professional smart wear source factory, Jointcorp always provides high-precision smart watch ECG monitors.
All products, from design drawing to PCBA design, algorithm, software development, and APP, are completed by engineers. After strict batch testing, promotion and sales are carried out. Please contact us to start your OEM and ODM smart watch projects with ease. Whether you need an adult GPS smartwatch, a GPS elderly smartwatch, or a GPS children's smartwatch, you can find what you want in Jointcorp.