J-Style Non-Invasive Smart Watch, The Most Innovative Blood Glucose Risk Evaluation and Monitoring System BGEM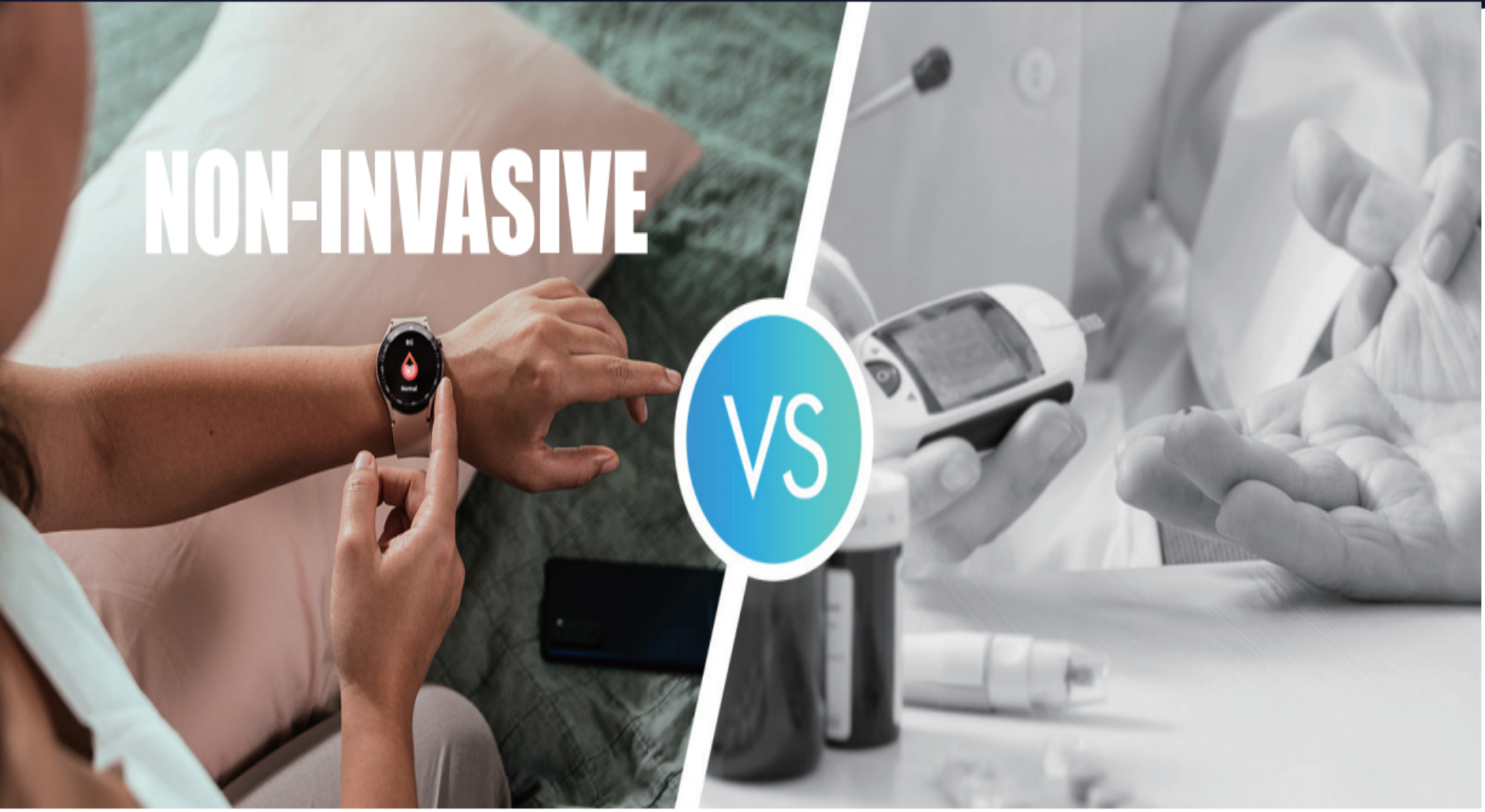 As a global chronic disease, diabetes has a high incidence and cannot be completely cured using current technology. Fingertip glucose monitoring, which is current widely used, brings physical discomfort and risk of infection, making it unsuitable for frequent self-monitoring on a daily basis. Non-invasive glucose monitoring can achieve painless, risk-free, low-cost and frequent glucose monitoring, which is undoubtedly a blessing for diabetic patients.

The improvement of diagnosis and treatment experience of diabetic patients has been a common goal pursued by all sectors of the industry. From the field of blood glucose testing, the current testing methods have gone through three technological development stages: immediate testing (POCT), continuous monitoring (CGM) and then non-invasive monitoring.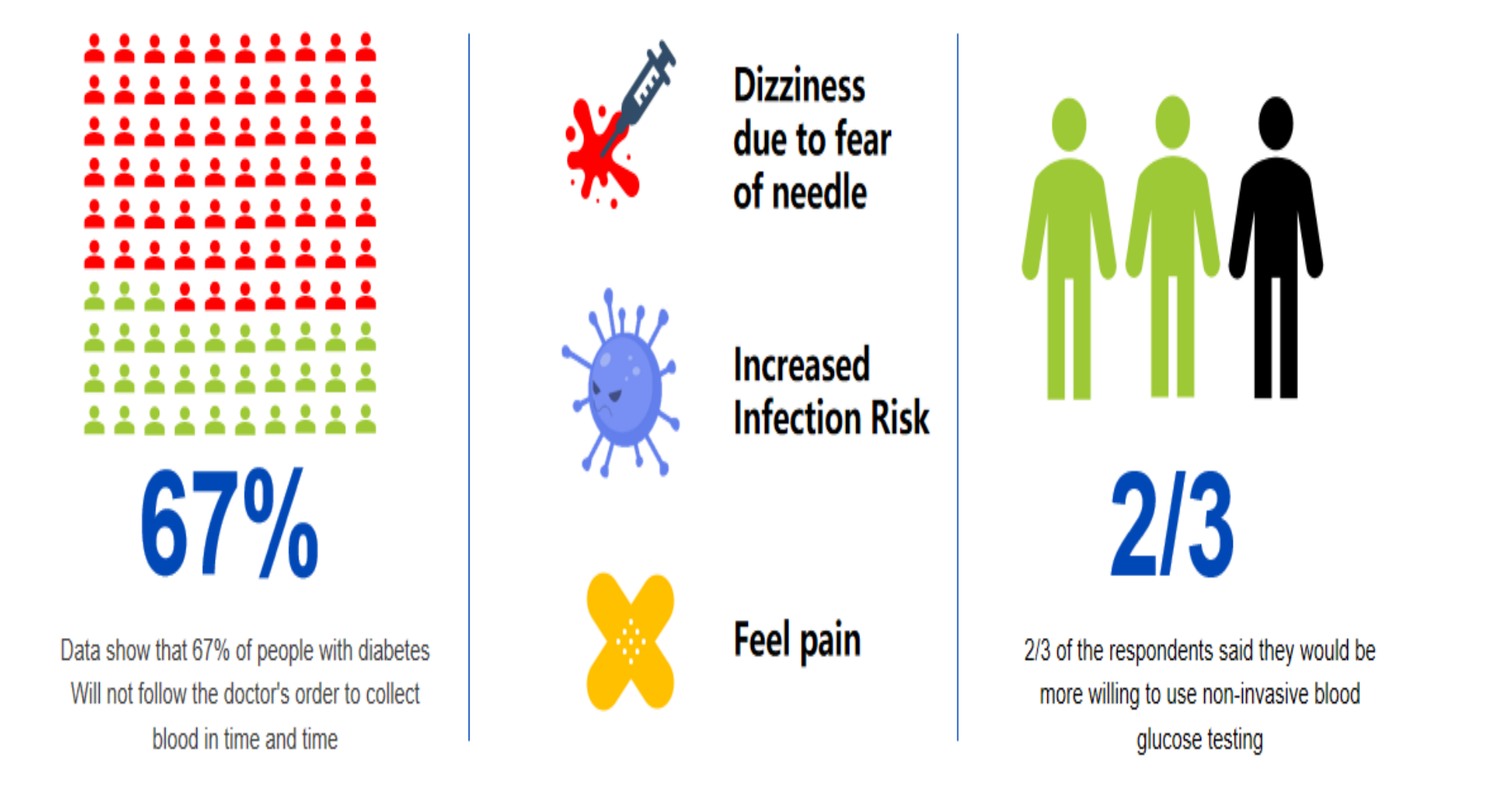 Non-invasive blood glucose monitoring can avoid the pain of POCT and CGM piercing the incision, and reduce the cost of testing, moreover, it can avoid safety problems such as blood infection diseases, and in terms of testing effect, it can realize real-time monitoring and obtain the dynamic change trend of blood glucose. High blood glucose risk assessment, through periodic wear, integrates the vital signs monitoring data in different states during the day and night, and finally, based on continuous wear for more than 7 days, can achieve high blood glucose risk assessment and provide advice to testers according to the risk level.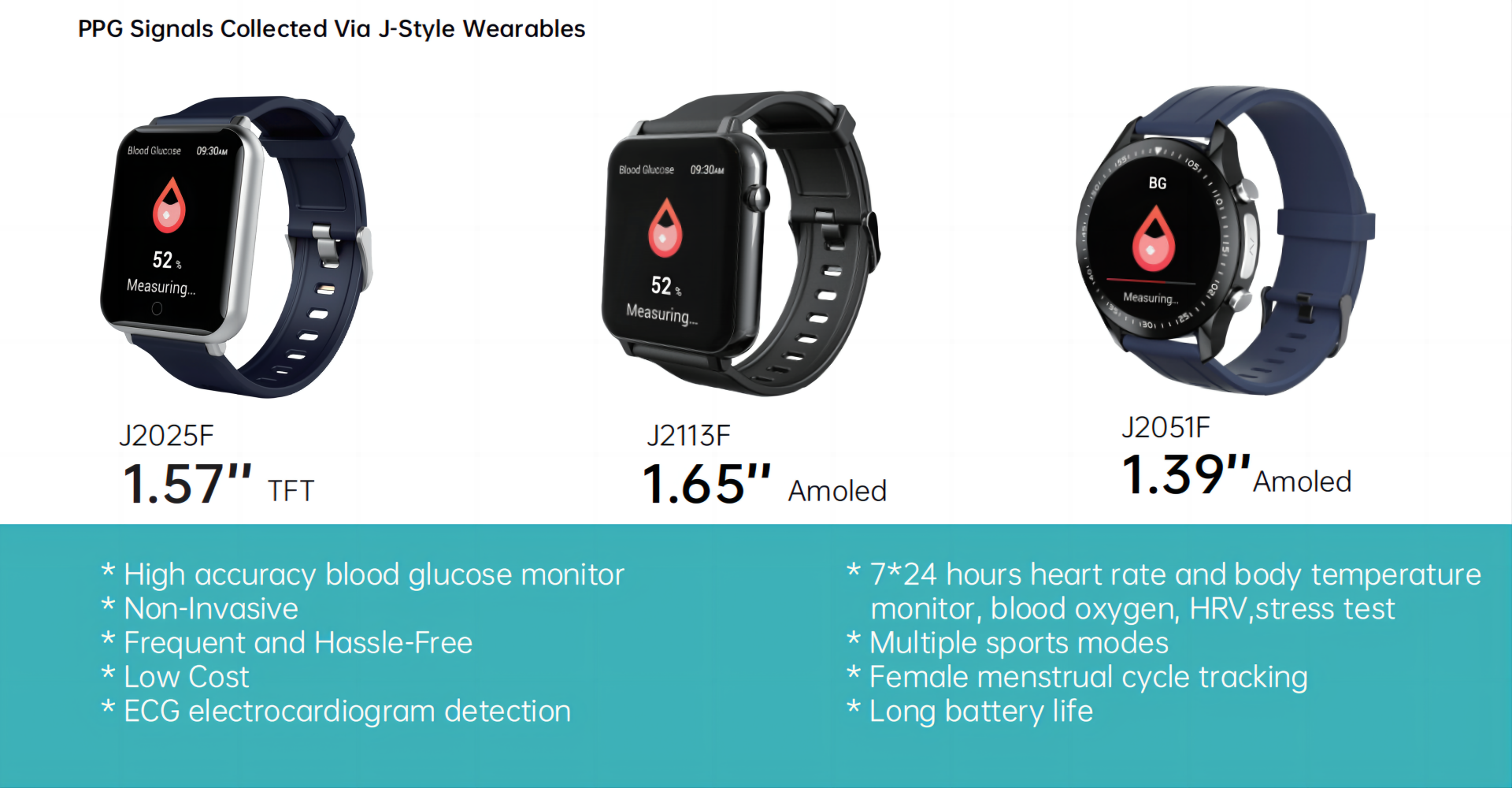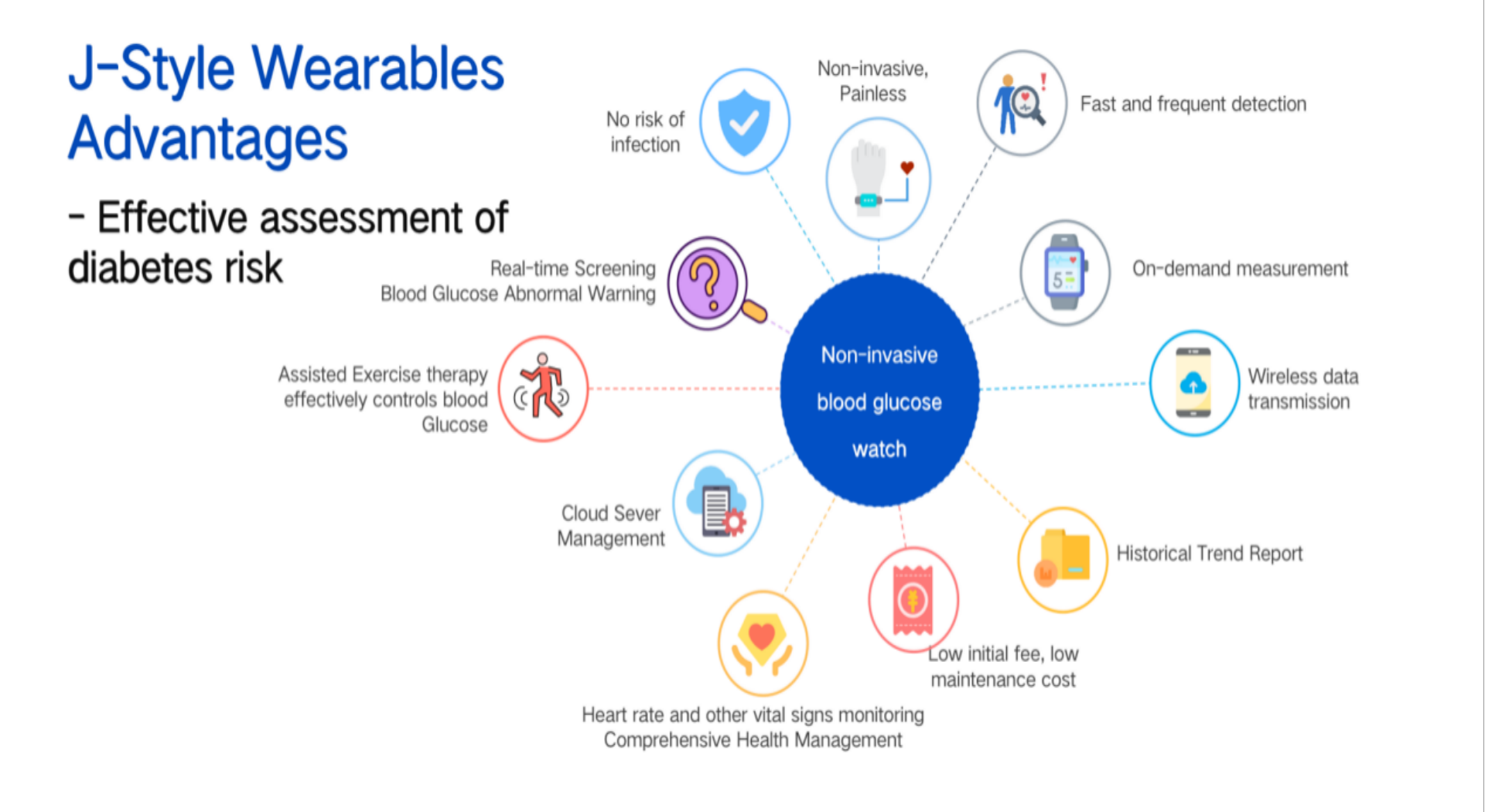 This function is not only suitable for people with prediabetes and type 2 diabetes, but also for healthy people to wear it for early detection and prevention. Unlike diabetics, most people in pre-diabetes do not have the typical "three more and one less" symptoms, just like urinate more, drinking more water and more eating, even weight loss, which can easily make people let down their guard. According to statistics, about one-third of people with prediabetes may develop diabetes within 3-5 years. In other words, prediabetes is almost a prelude and a sure path to type 2 diabetes. Fortunately, however, not all people with prediabetes eventually develop diabetes mellitus. A 30-year follow-up study of prediabetes found that a 6-year lifestyle intervention reduced the risk of developing type 2 diabetes by 39%. This means that if you can identify you are in prediabetes early and make timely life interventions, you may be able to delay the progression of prediabetes and even return to healthy blood glucose targets.
The Non-invasive blood glucose monitoring achieves non-sensitive detection during the wearing of the watch, and the blood glucose assessment method without blood collection undoubtedly lowers the threshold of high blood glucose screening.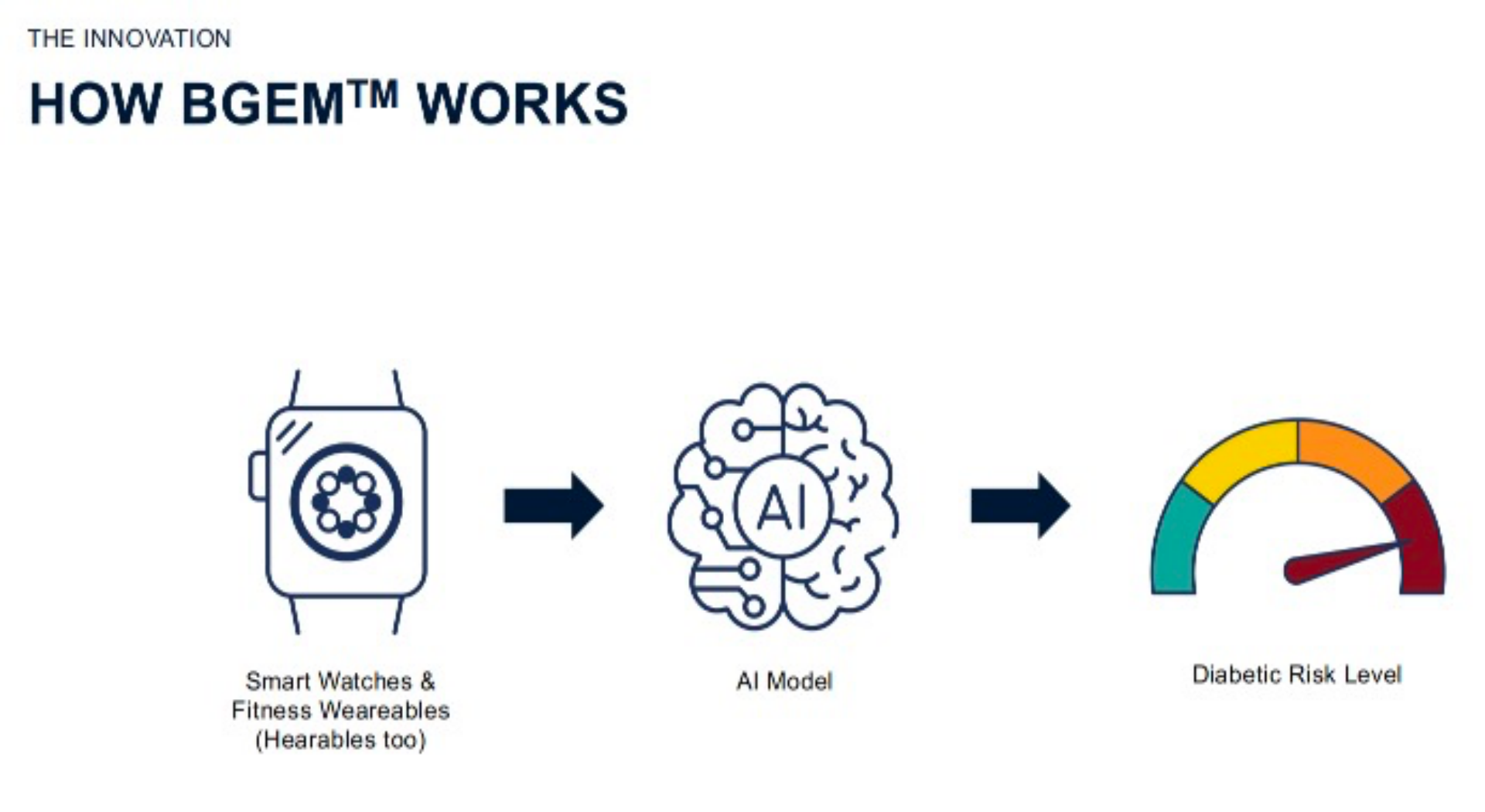 J-Style Non-Invasive Smart Watch can also start monitoring health indicators such as heart rate, blood oxygen, blood pressure, ECG, HRV, body temperature and stress with one button, and it can be complete in minutes, and integrates the tedious health testing steps to generate micro-physical examination report in APP, which can better realized our physical condition.